stuff we like
Live Cam
(100% Solar Powered Site)
hosted by:
www.aiso.net
Solar Conditions:
Our 120 solar panel system
will eliminate the production of
- 19,890 lbs of Carbon Dioxide (CO2/GHG) per year
- 5.9 lbs of Nitrous Oxide (NOX/smog) per year
- 0.45 lbs of Sulfur Dioxide (SO4/acid rain) per year
(This is the equivalent
of planting 3.5 acres of trees per year)



Just add your favorite cause
or The Art of Elysium,
Make a Wish Foundation
and that organization
will get some support !!!
www.GoodSearch.com

IABolish.org

Food not Bombs.net

Books Through Bars.Org

TREEHUGGER

Independent Media Center.org

NRDC.ORG

Lollapalooza.com

Global Cool.org
Stop Global Warming.org
Check It...
daily news
Porno For Pyros 2013
April 18, 2013, 01:20:04 PM by Hydro in .
I had a feeling 2013 was going to be a magical year! And I believe the pictures Pete posted to his Facebook Monday prove my intuition was right!
As you can see in the collage I made below, that is Perry, Pete, Stephen and Watt in the studio recording "Little Me", said to be a track from the 3rd Porno For Pyros album that was never finished or recorded back in the day.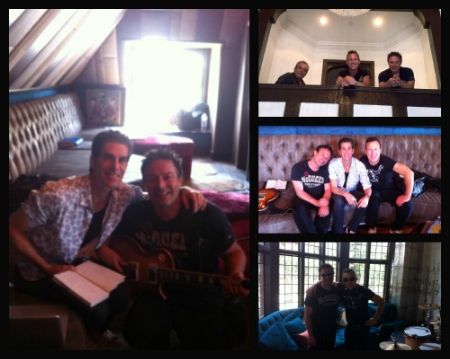 ---
Lance Herbstrong + Lance Armstrong
April 12, 2013, 06:18:32 AM by Hydro in .
Herbstrong played a party at Lance Armstrong's place. Lance joined in on drums.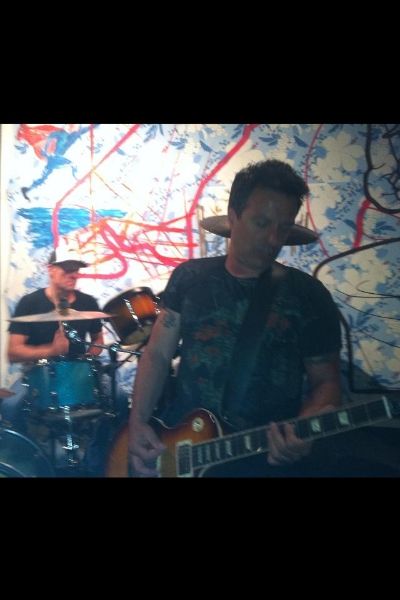 ---
Pete and Carl photos by Christy Borgman
April 12, 2013, 06:09:57 AM by Hydro in .


"

Livan, Record Release at the El Rey in Los Angeles, CA
Posted on April 11, 2013 by Christy Borgman

4/7/13 El Rey Theater, Los Angeles, CA

The night started off with one man band, Phillip Roebuck. With a drum stapped to his back and chords attached to his boots, he played drums by stomping his feet while playing the bango and singing at the same time. Talk about coordination! I've never seen anything like it! Swampy gritty rock n roll soul with some bluegrass too.

Next up were Peter DiStefano and Carl DiStefano. At the beginning of their set, Peter quoted something that Jim Morrison said in 1968 about the future of music melding man and machine. Their set followed that idea and featured Peter on guitar, Carl on drums, vocals on machine and for some of the set, an ethereal beauty that only a woman can bring, Mikayla's dancing. Rock n roll virtuoso electro!

Then it was time for the main event! Amidst cyber industrial stage props, Livan and his band enthusiastically took the stage and treated us to new music from their latest album, Beggars & Believers. Between songs, Livan told us that the album was inspired from the poetry of Lord Byron. Smart, dark, interesting industrial rock with a punk feel and a bit of pop the same time. That's the best way I can describe it! For the encore, Peter Murphy joined the band to perform a few songs! It was a wonderful night of music!"
http://christyborgman.com/2013/04/11/livan-record-release-at-the-el-rey-in-los-angeles-ca/#
---
Hellride! 02/01/13
January 10, 2013, 08:31:11 AM by Hydro in .
It is a lucky year for sure when it starts off with a Hellride show! Friday, February, 1st Pete, Mike Watt, Stephen Perkins and Wayne Kramer from MC5 will play at the Central SAPC in Santa Monica. More details can be found in our message boards or at the Central SAPC website www.centralsapc.com


---
Benefit for Hurricane Sandy victims Long Beach CA 12/16/12
December 07, 2012, 01:23:57 PM by Hydro in .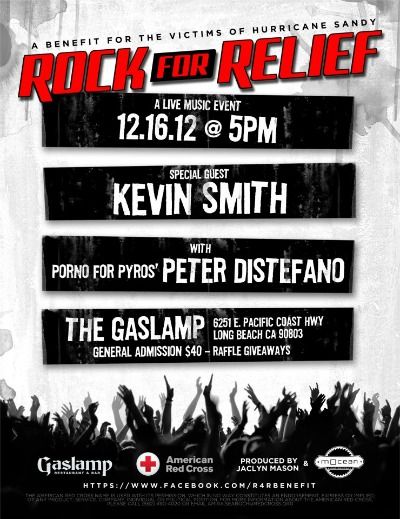 commercial featuring Pete!
for more info please visit the messages boards
---
Pete's New Record 2012
November 09, 2012, 07:36:56 PM by OzMiC in .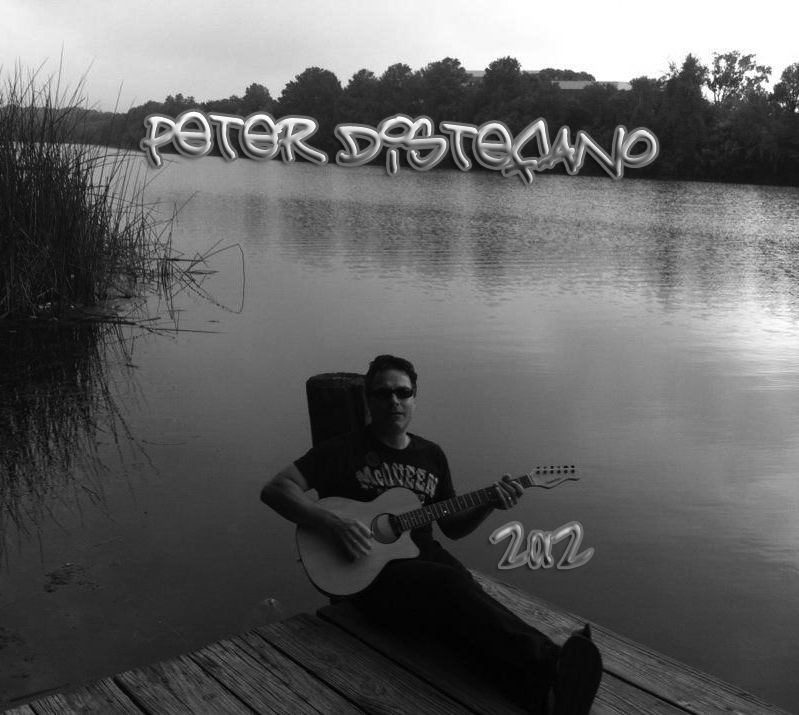 2012 Available Now! in the Vault Section: For Free!

---
Pete's Paintings
October 25, 2012, 07:16:08 AM by Hydro in .
Only three days left to purchase an original piece by Pete!! Check out many more on Pete's eBay site!
Pete's eBay site

---
Pete 1993
October 25, 2012, 06:48:57 AM by Hydro in .
thanks to our friend Fabrice for discovering this awesome photo of Pete!
Photo credits:Gilbert Blecken
Gilbert Blecken Bonus Photo Site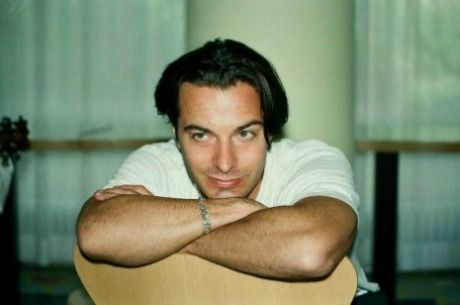 ---
Pete at Austin City Limits 2012
October 11, 2012, 07:28:27 AM by Hydro in .
Get your double dose of Pete this weekend at the Austin City Limits Festival! See Pete perform with his band Lance Herbstrong Friday the 12th, 4:30 PM on Zilker Stage. And Sunday with Tor Hyams. Oct 14 3:15 PM on HEB-Kids stage!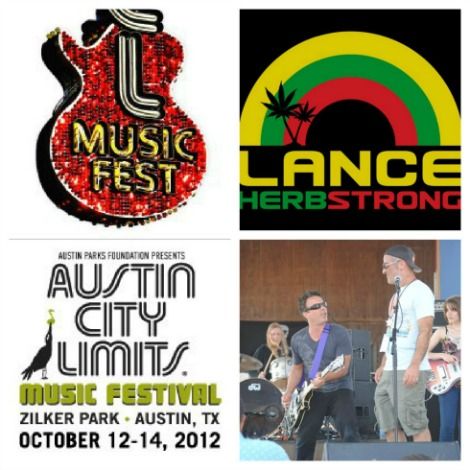 more info can be found in our message boards or at the official ACL website
http://www.aclfestival.com/
---
Seattle welcomes Peter DiStefano
September 01, 2012, 05:48:49 AM by Hydro in .
---
Pete joins Jane's Addiction at Lollapalooza afterparty show
August 05, 2012, 02:48:13 PM by Hydro in .
Video credits: Joe Mercado

---
"I Changed My Mind" by Peter DiStefano
August 01, 2012, 07:59:25 AM by Hydro in .
Honest lyrics, Pete stays true to himself through his art. Take a listen or twenty to the beautiful and joy-filled guitar solo. It pulls my heart strings up and makes me dance. Freedom.

---
Happy Birthday Pete!!
July 10, 2012, 04:18:48 AM by Hydro in .
"CANCER is famous for moods. Like the MOON that rules them, they have cycles, moods, ebbs and flows. Their watery depths beg for exploration, and fascinating though they are, they are equally inscrutable. Like the secrets locked away in the tides of the ocean's movements, the CRAB'S temperament is simultaneously mesmerizing and changeable."
---
Who's in the club?
June 25, 2012, 03:16:54 PM by Hydro in .
more info here in the message boards
---
Lance Herbstrong @Spring Awakening Music Fest Chicago, IL
June 16, 2012, 05:17:12 AM by Hydro in .
Lance Herbstrong play this Sunday on the mainstage from 4-5pm

---
Next >>>
Peter Distefano Stuff
Upcoming Shows
TBA
Facebook
Peter Distefano
Lance Herbstrong
Hellride